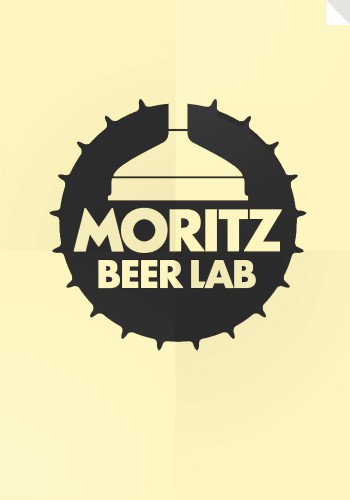 Moritz Beer Lab is continuously working for you to taste the most delicious fresh beer at your very own Moritz Factory microbrewery. But it's also the most magical Moritz team, because it is constantly offering completely new and temporary types of beer that only increase our passion for this wonderful beverage.
So take a tour through the beers that have left the Beer Lab and stay tuned, because more will come!
MORITZ SOUR - SOUR AND SWEET. A REFRESHING CONTRADICTION
BEER SOUR BITTERNESS 12° IBU ALCOHOL 4%
Moritz has produced a refreshing, new, sour beer, which will make your mouth water. We have managed to combine the acidity generated by lactic fermentation with the sweetness of fresh, seasonal fruit (apricots and peaches). To top it off, we have added a hint of cinnamon and rosemary to make the perfect summer refreshment.
MORITZ CÍTRICS - OUR FRUIT BEER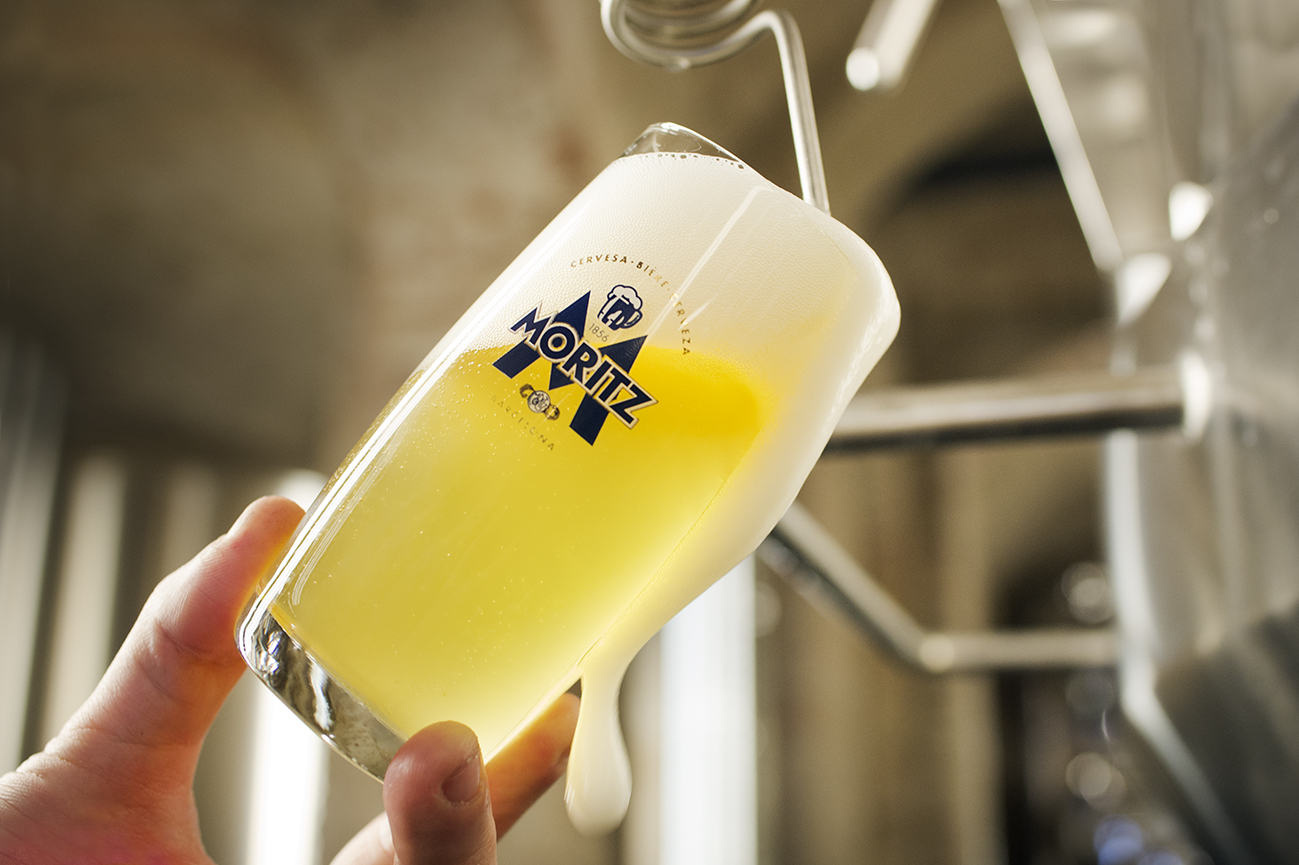 MORITZ CÍTRICS - OUR FRUIT BEER
MORITZ RED IPA – THE SOPHISTICATION OF HOPS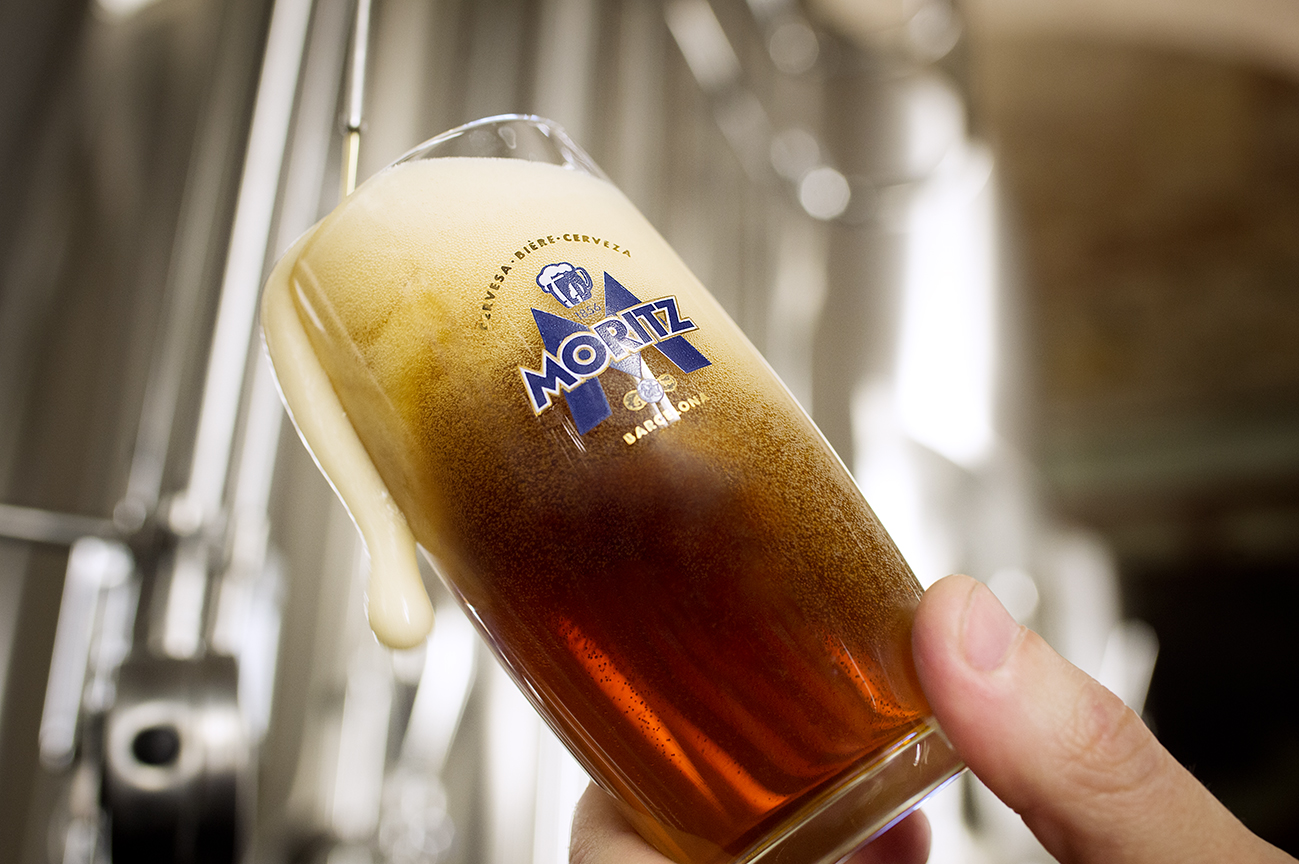 RED INDIAN PALE ALE BITTERNESS 50° ALCOHOL 5,4°
Moritz' first high fermentation beer plays with the sophistication of the hop. It is a toasted beer with ruby touches and a dense, generous and adherent foam. It also has a lingering bitterness due to its Indian Pale Ale style.
The highlight of this beer are the aromas of the hops; floral (lavender and orange blossom), herbaceous (fennel and thyme) and resinous (pine). But it also has fruit aromas of apple, peach, figs and raisins due to the ale fermentation.
MORITZ BLAT - BREAD TURNED INTO BEER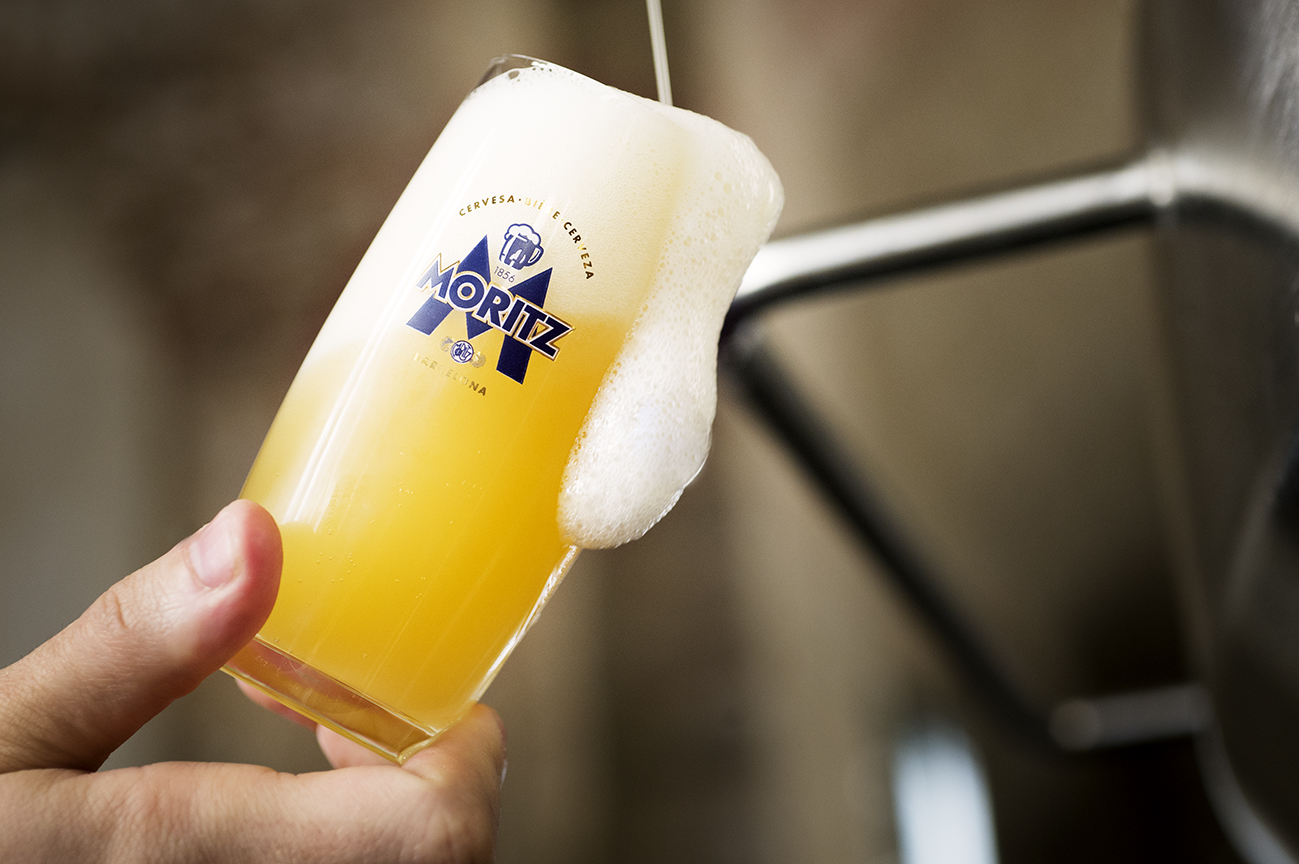 ANTIK WEISSBIER BITTERNESS 12° ALCOHOL 5,8%
Our Beer Lab decided to turn bread into beer. In collaboration with Triticum, haute cuisine bakers, they looked for the best dough to create this new beer. With its fermentation they have managed to awake surprising millenarian aromas that combine with sweetness and refreshing acidity.
It is a very cloudy beer that is served without filtering. Dense and refreshing at the same time, it is a unique proposal, ideal for summer. You can feel a creamy mouth feeling that ends with a very refreshing effervescent effect due to the high carbonation of this style.
MORITZ NEGRA - A HISTORICAL BEER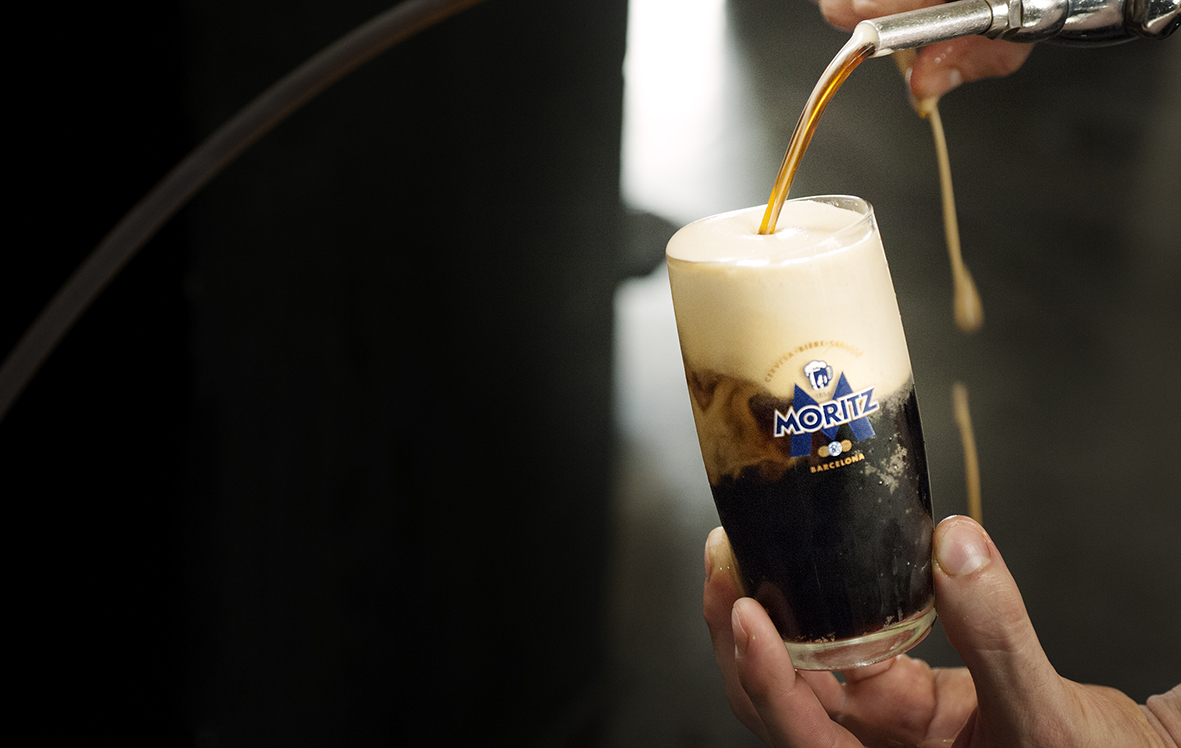 PORTER BEER BITTERNESS 15° ALCOHOL 5%
Celebrating the company's 160-year history, we recovered our very own Black Moritz: an intense, unfiltered black beer with light touches of ripe yellow fruit. The old brewers learned to mix the roasted malts, impregnated with color and aromas, with other malts that contributed body and flavor to the beer.
Its dense, fine and adherent foam allows us to enjoy the roasted aroma that transports us to the world of coffee and cocoa with nuances of licorice and light smoky notes that will remain until the last sip of our glass.