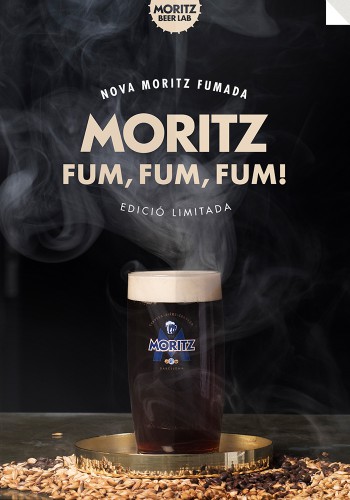 MORITZ FUM FUM FUM
THE LATEST SPECIALTY WITHIN THE MORITZ BEER LAB
This Christmas, Moritz changes the lyrics of the famous catalan song with the presentation of his last specialty within the Moritz Beer Lab, the smoked Moritz (Moritz Fum Fum Fum), which can be tasted in the Moritz Factory from now on.
Tradition and modernity in a new beer that both surprises and excites. This traditional form of beer of the fifteenth century has been reinterpreted for the new generations by our Moritz Factory brewers.

The Smoked Moritz receives its inspiration from the oldest traditions; In the Europe of the Middle Ages, the process of malting ended with roasting the malt over a high heat, giving the beer some very interesting smoky notes. For this winter, Moritz presents a beer that will transport us along the heat of the embers, ideal to start enjoying at Christmas but also perfect for the cold months that are approaching.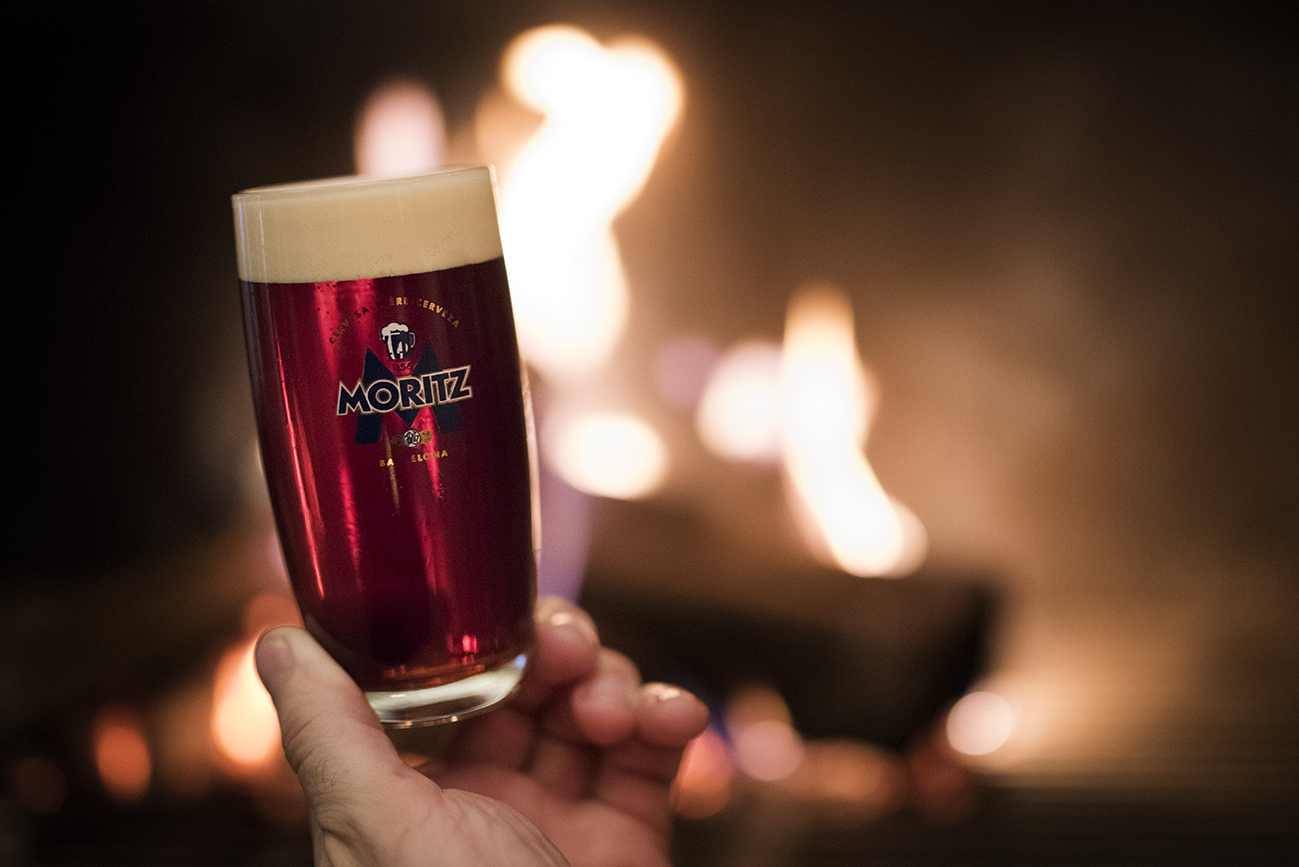 RAUCHBIER BITTERNESS 30°IBU ALCOHOL 5,7%
Filtered reddish brown beer brewed with a combination of four malts; smoked, caramelized and roasted. With a predominant presence of smoked malt with beech trunks. The smoked malt at the end of the malting process incorporates into the beer notes of bacon and an intense smoked aftertaste. The appearance of caramelized notes and a bitterness of background from hops make this a surprising product. The dense layer of foam will keep your aromatic fan until the last sip of beer.