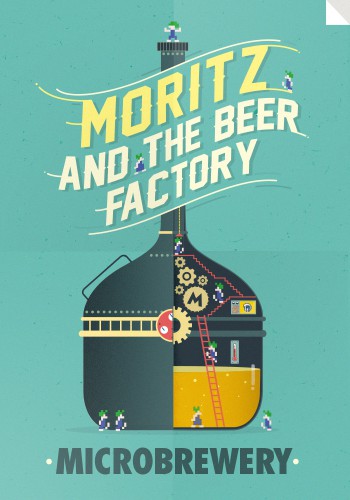 MICROBREWERY
HAVE YOU NOTICED THAT THE BEER YOU DRINK AT FÀBRICA MORITZ BARCELONA IS DIFFERENT?
Well the explanation is quite simple. All the beer consumed at FMB is produced on-site at our microbrewery. Our machine is capable of producing two, 20 hL batches of Moritz unpasteurized, fresh beer.
PRODUCTION PROCESS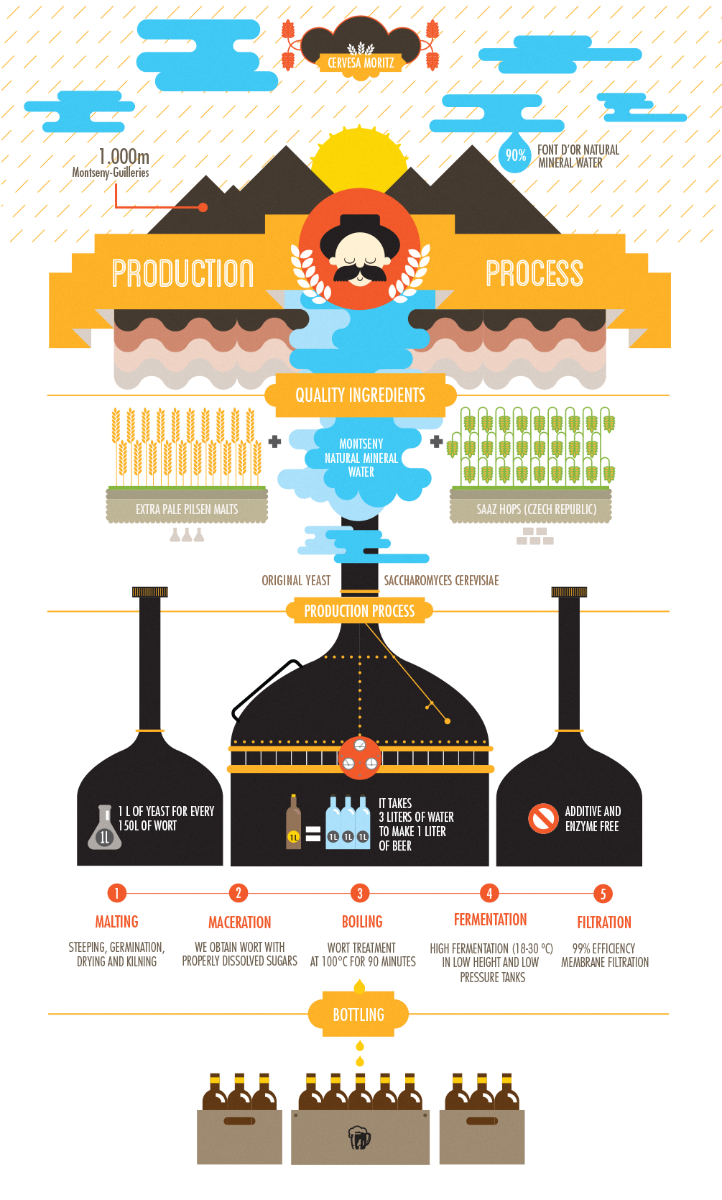 WANT TO KNOW MORE?
Call it a temple. Call it the eighth wonder of the world. Call it a beer mecca. Call it what you like. What's important is not the name of the Beer but the taste. Yes, we've put it In Capitals because the beer we produce at Fàbrica Moritz Barcelona microbrewery is worth it.
In fact it's not by chance that we call our microbrewery the Rolls Royce of all microbreweries. Although we may be underestimating, it is the largest in Southern Europe and has nothing to envy from German or American producers. The brewery has the capacity to produce three 20 hL batches every week, filling the fermentation tanks located underground in Fàbrica Moritz Barcelona.You can visit them by taking the stairs at the entrance of the brewery.
The Moritz production process is carried out in six fermentation tanks over the course of three weeks, during which the wort is transformed into delicious Moritz fresh beer. You might be asking yourself why we would want to install a microbrewery (certainly the most suspicious of you are already drawing your own conclusions). Well, the idea comes from our strong commitment to enrich beer culture in our country.
Because at the Moritz microbrewery, we reproduce the industrial processes except for pasteurization, thus obtaining a fresh beer full of volatile aromas. Every week, this space is dedicated to producing Pilsner style beers and strong lagers also known as Moritz Epidor. However, in addition to these two types of beer which you are already familiar with, we also produce other less well-known varieties: unfiltered beers, artisan beers, limited editions, wheat specialties, high fermentation beers, such as ales, and beers aromatized with natural spices.
HOW CAN I GET HERE?
FÀBRICA MORITZ BARCELONA: RONDA SANT ANTONI, 41
HOURS: From 9am to 2:30am