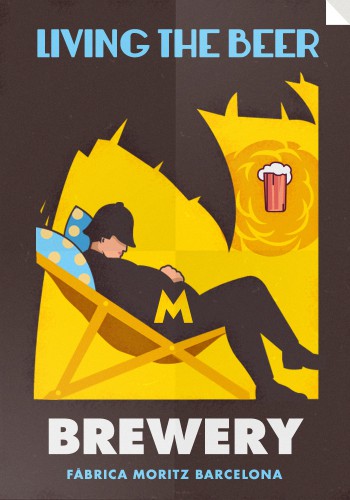 BREWERY BAR
TAPS SERVING THE BEER PRODUCED BY OUR MICRO-BREWERY DIRECTLY AND MORE THAN 300 ITEMS ON OUR MENU.
This is what you will find in our brewery which draws its inspiration from bars in France, Germany and North-America, with hints of Andalucia, Galicia and Madrid thrown into the mixture. All Moritz style, as always!
WANT TO KNOW MORE?
A bar which opens its doors from 9 in the morning until 3 in the morning in the centre of Barcelona. It comes under the conceptual umbrella of "contemporary bar", the offering and mis en scene of the Fàbrica Moritz Barcelona Bar draws its inspiration from national and international influences which are in line with what is commonly known as "your average bar".
Andalusian-style fried products, Galician seafood, German cold meats, French cocottes , all kinds of oven-baked dishes and the reinvention of great classic beer dishes come together to create a unique proposal which is unprecedented in this city, unifying territories as diverse as Catalonia and Alsace, and whose guiding principle is the unpasteurized beer produced on site.
On entering, you will find a 26-metre tin bar with luminous panels inspired in the 160 history of the brand and the floor is made of transparent resin in the form of liquid crystal. All of this, presided by the copper staircase works unrelenting to produce Moritz's unpasteurized beer for you to enjoy at leisure.
In short, an oasis in the centre of town for beer lovers.