This room is located at the front of the main building housing the restaurant Two spacious dining rooms separated by sliding wooden doors make up the private dining space. This system means the two spaces can be used together or separately. The private rooms have their own open kitchen equipped with cameras for 'show cooking'.
LOUIS MORITZ ROOM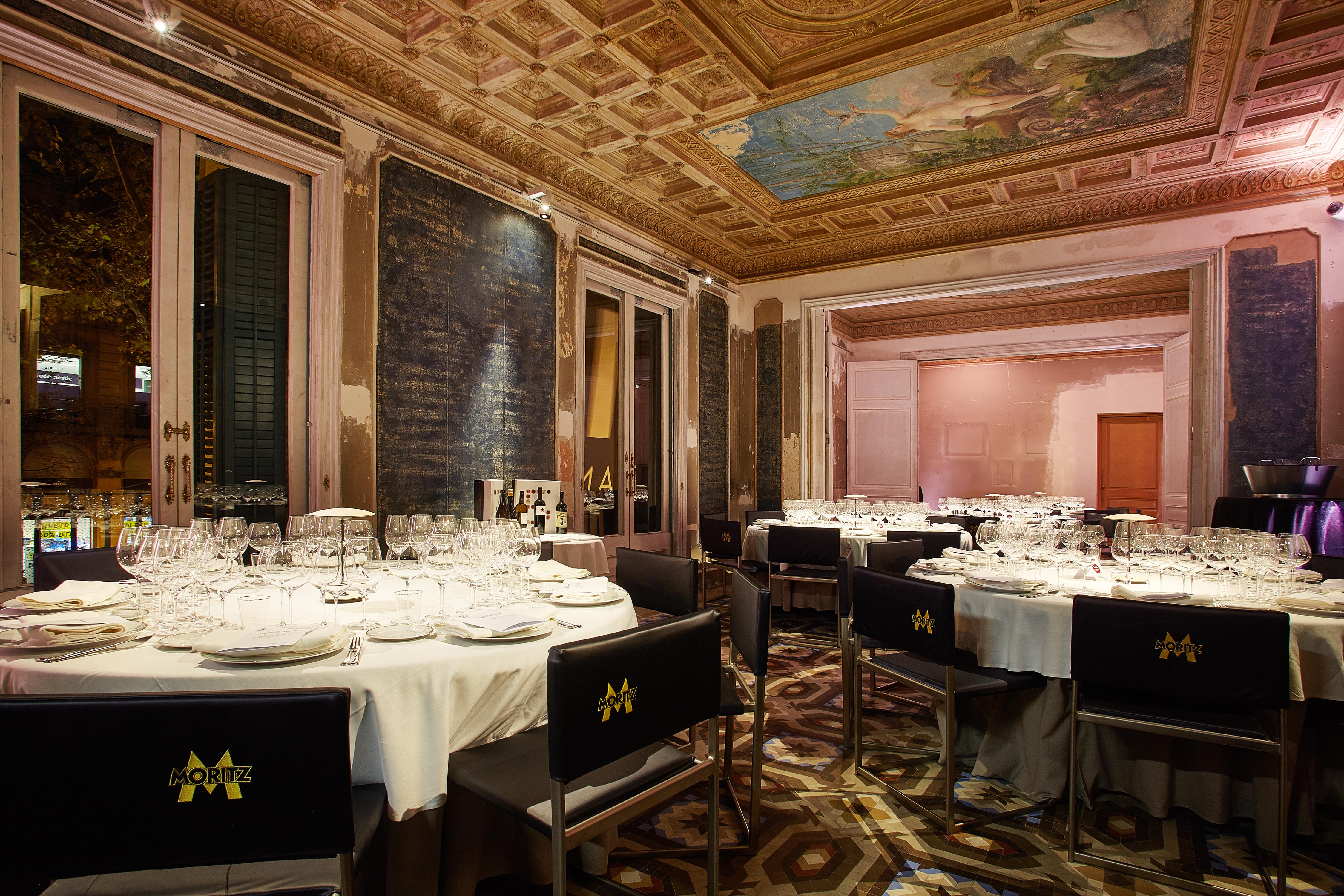 THE TECHNICAL RESOURCES AVAILABLE IN THE ROOM ARE:
Sound system

Hand wireless microphones and Sennheiser diadem.

DJ equipment and press rack possibility.

1-chip DLP Laser projector. 6000 ANSI lumens. Contrast 10000:1 with rear projection screen.

55" monitor with stand.

Both rooms are equipped with input video and audio connectors to plug computers o players in; and output connectors to plug displays in.
M2: 74m2

Ceiling Height: 3,4m

Theatre style: 76 pax

School assembly: 36 pax

Banquet style: 50 people

Cocktail style: 60 pax

Unique table: 40 pax
WHERE?
FÀBRICA MORITZ BARCELONA: Ronda Sant Antoni, 41