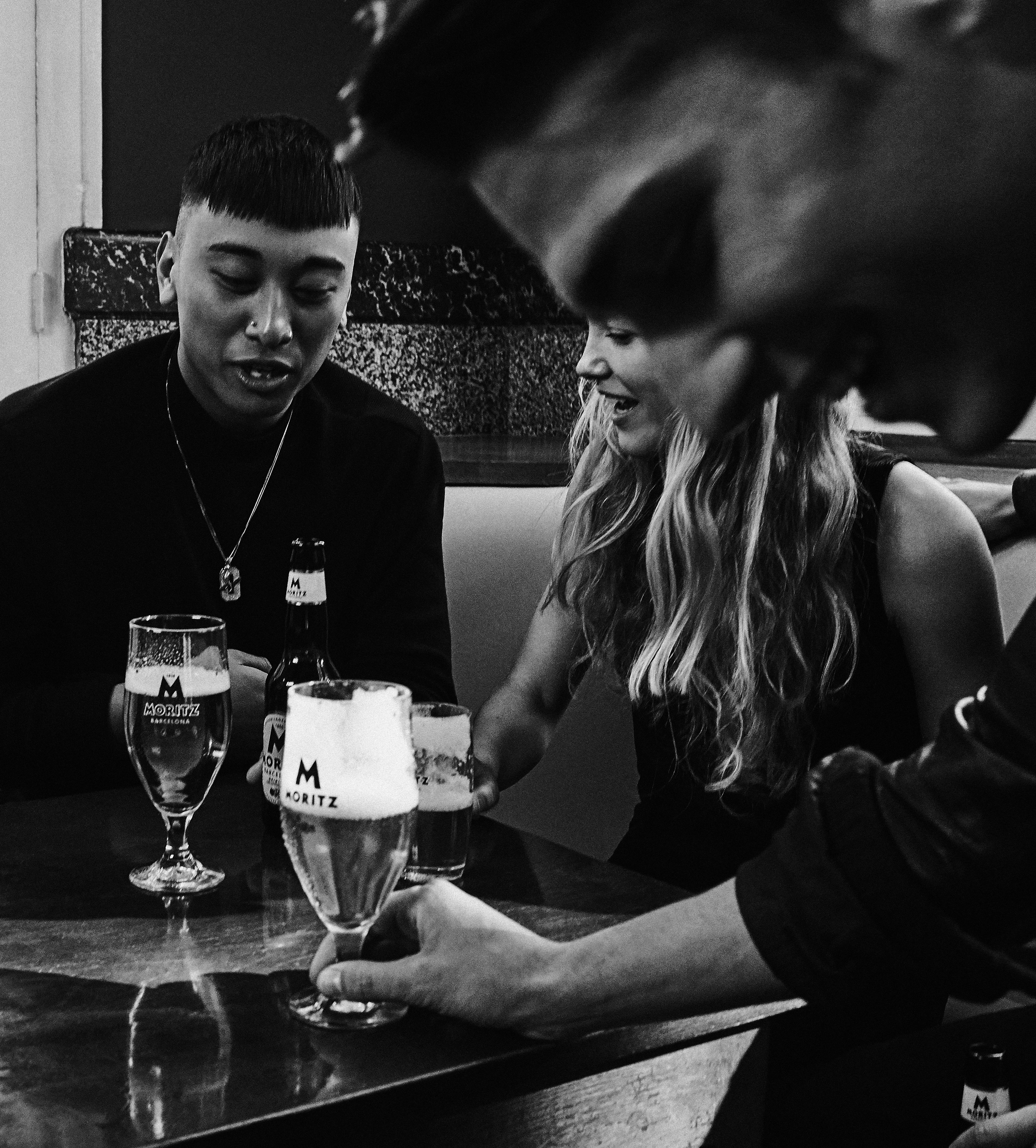 IN 1856, MORITZ
MADE THE FIRST
BEER IN BARCELONA.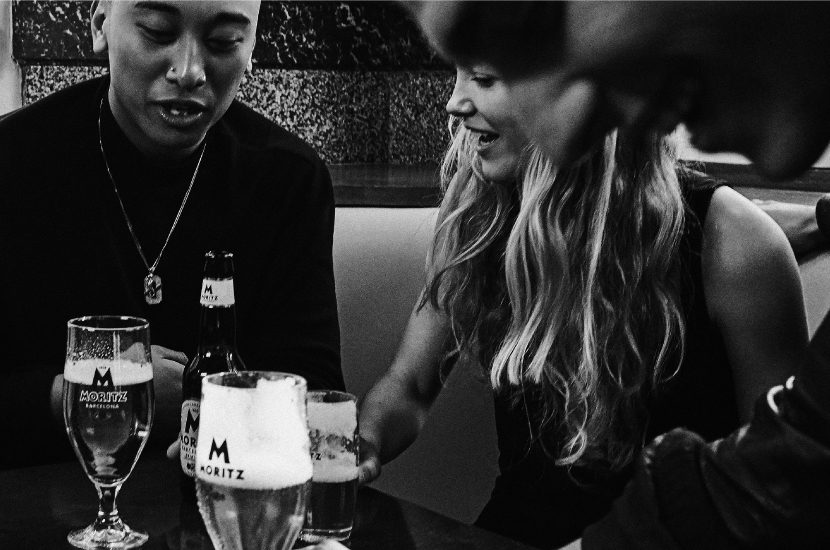 IT'S HARD TO IMAGINE A BARCELONA
WITHOUT BEER, ISN'T IT?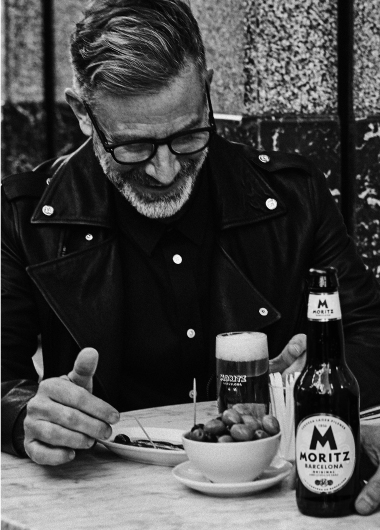 WITHOUT A MID-DAY BEER AT THE WEEKEND,
WITH SOME OLIVES OR POTATO CRISPS...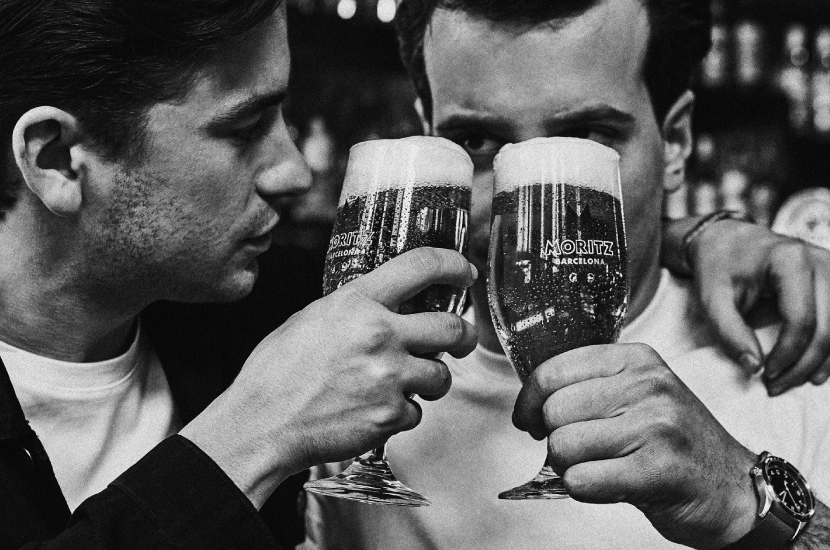 WITHOUT A
"WE CAN SETTLE THIS
OVER BEER"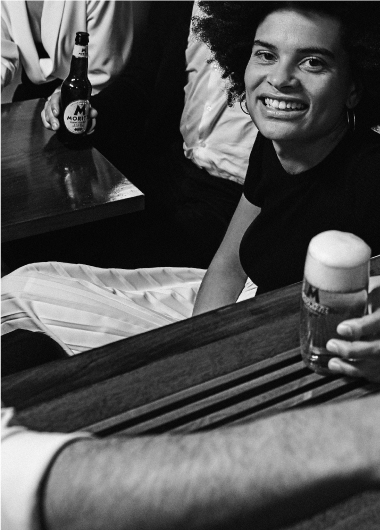 OR WITHOUT THE BEER YOU GRAB AFTER WORK…
"IT'S ALREADY SEVEN!" SOMEONE SAYS.
AND EVERYBODY HEADS THERE.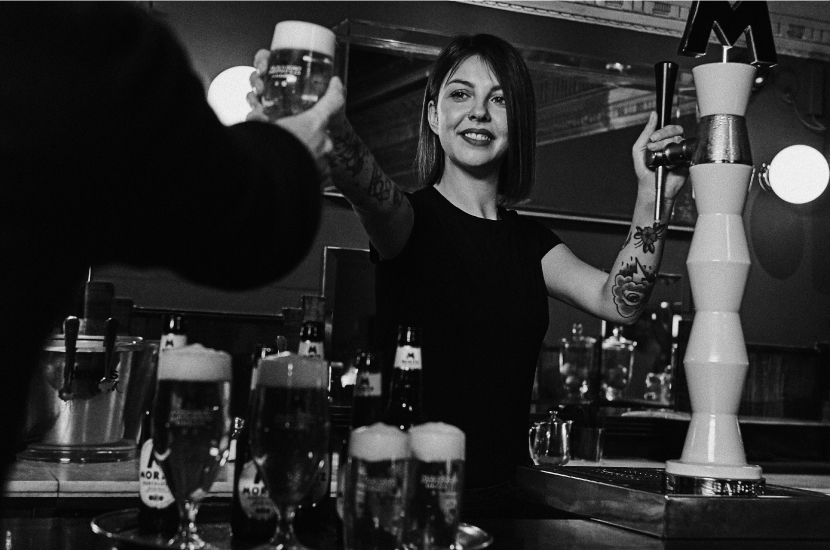 "WHICH BEERS DO YOU HAVE?"
YOU ASK.
"WHICH BEER DO YOU WANT?"
THEY ANSWER.
A PILSNER, A LAGER, A
A STOUT… BEER COMES IN
SO MANY TYPES OF BEER!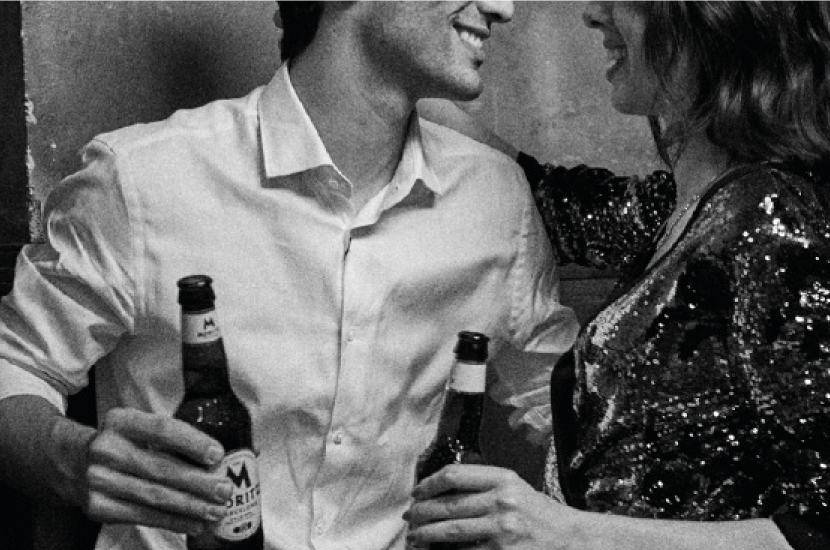 MAYBE YOU'RE MAKING
YOUR OWN BEER RIGHT NOW...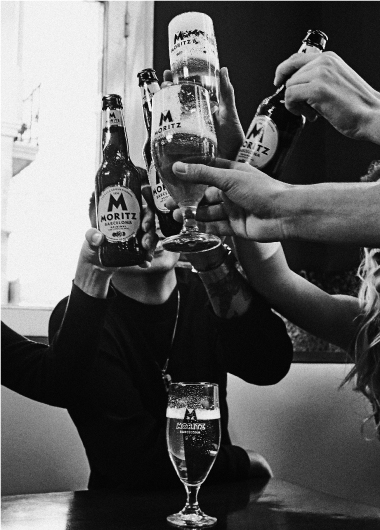 HOW FAR WILL WE BE ABLE
TO GO? WHEREVER IT IS,
LET'S DRINK TO IT!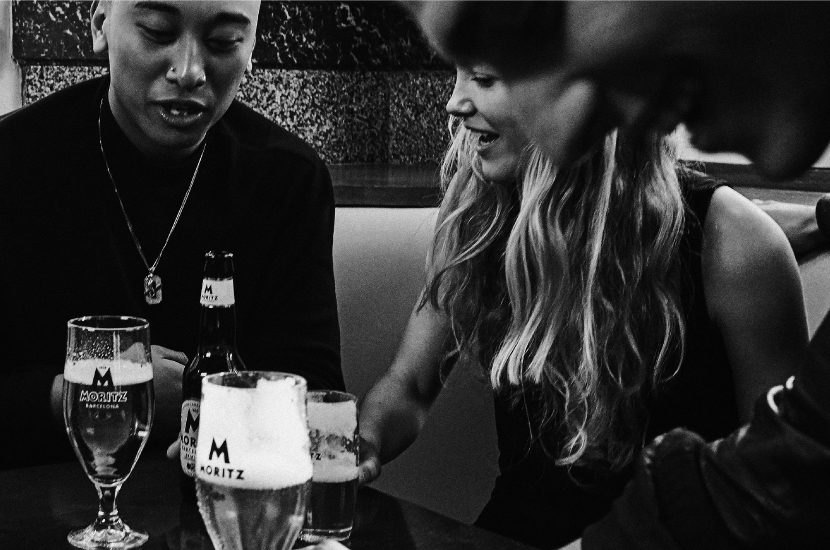 WE HAVE TO SEE EVERYTHING
BROUGHT TO US BY THE BEER THAT BROUGHT
BEER TO BARCELONA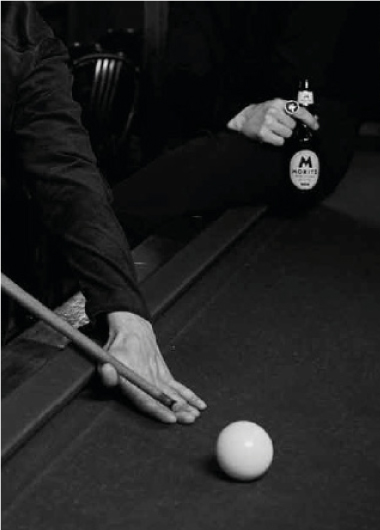 MORITZ. BARCELONA'S
FIRST BEER. SINCE 1856.